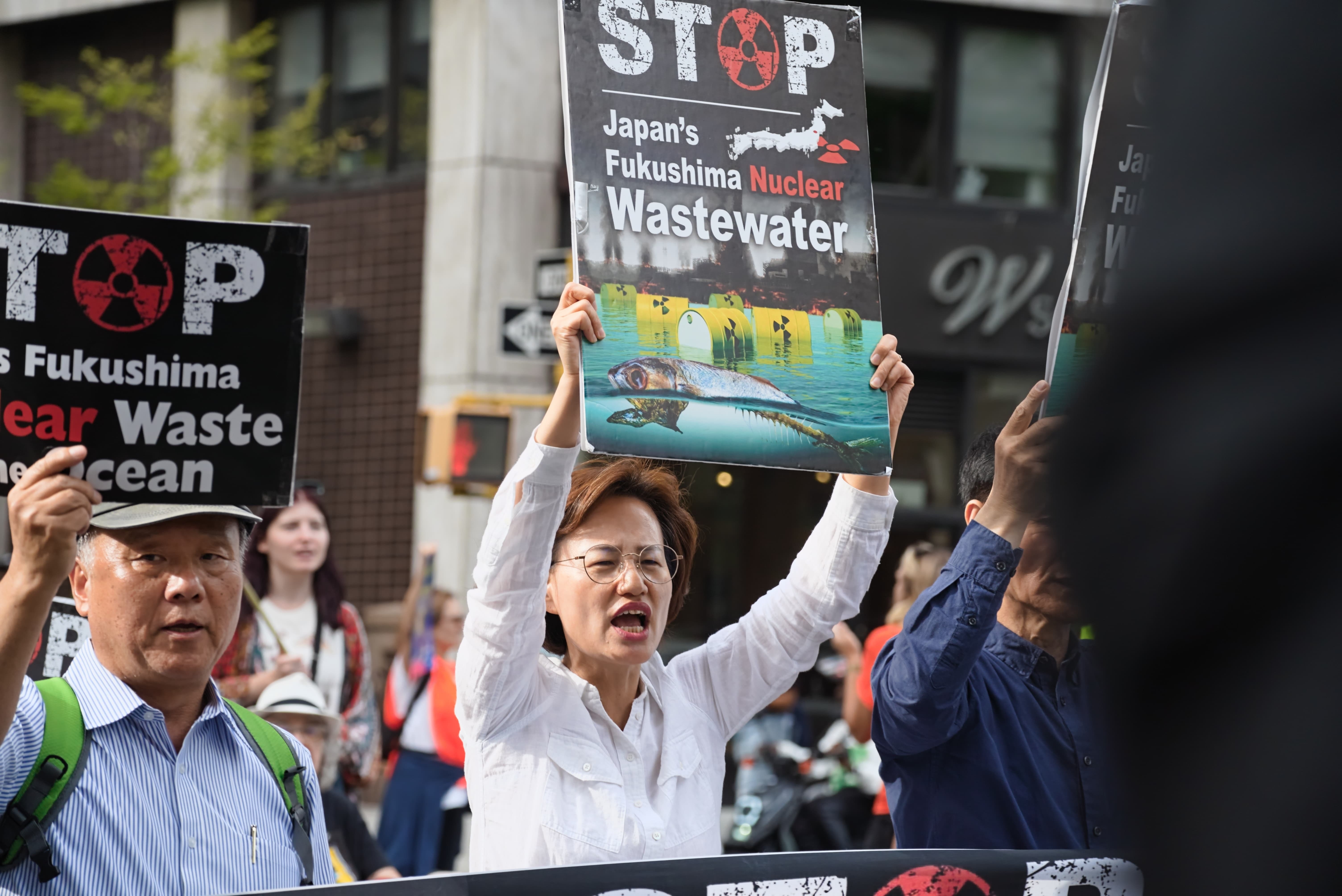 日本政府與國際原子能機構(IAEA)合作,自2023年8月24日開始將福島第一核電站處理過的放射性水排放到太平洋中​​。這個過程涉及1.37百萬噸稀釋的放射性水,預計將持續30至40年​。處理過的水中含有氚,並且排放過程已被設計為在排放到海中前確保氚水平低於規定限值​​。
日本及科學組織堅稱該水是安全的,強調IAEA已認為對環境的影響"微不足道"​。然而,綠色和平等環境團體提出擔憂,指出尚未完全評估所有可能的影響,特別是氚和其他同位素的生物效應​。韓國政府審查後得出結論認為水排放符合國際標準,並尊重IAEA的評估​​。
該排放引起當地漁業社區和國際利益相關者的擔憂,因為擔心海鮮產業聲譽損害​。因應這些情況及長期生態效應的不確定性,「吸貓生活有限公司」在排放後一周,即2023年8月31日,決定停止進口日本海產,以下是正式新聞稿:
吸貓生活有限公司宣布,鑑於日本政府自2023年8月24日起開始從福島第一核電站排放經處理的放射性水至太平洋,公司將採取前瞻性措施,保護消費者和其寵物的福祉。為此,我們將對旗下部分產品進行重大調整。
從2023年8月31日起,吸貓生活有限公司將停止生產原料來自日本的以下產品:
CCCAT 凍乾丁香魚桶
CCCAT 凍乾柳葉魚桶
同時,我們將對以下產品進行原料來源的調整:
CCCAT 丁香魚凍乾粉
CCCAT 丁香魚雞肉凍乾粉
上述產品中的丁香魚原料將由日本產地更改為台灣澎湖的海產,以繼續保證產品的質量和安全性。
「吸貓生活有限公司」承諾,將繼續秉持100%純天然無添加的原則,為您的寵物提供最優質的食品選擇。我們深知這一決定對於公司、消費者及我們親愛的寵物客戶的重要性,並將持續密切關注此事的進展,確保我們的產品能夠符合最高標準。
如有任何疑問或需要更多資訊,請與「吸貓生活有限公司」客服團隊聯絡。
CCCAT Pet Original
———————————————————————————————————————————————————————————-
The Japanese government, in cooperation with the International Atomic Energy Agency (IAEA), began releasing treated radioactive water from the Fukushima Daiichi Nuclear Power Station into the Pacific Ocean on August 24, 2023. This process involves 1.37 million tons of diluted radioactive water and is expected to continue for 30 to 40 years. The treated water contains tritium, and the release process has been designed to ensure that tritium levels are below regulatory limits before being discharged into the sea.
Japan and scientific organizations claim that the water is safe, emphasizing that the IAEA has deemed the environmental impact "negligible." However, environmental groups such as Greenpeace have expressed concerns, pointing out that not all potential effects have been fully assessed, particularly the biological effects of tritium and other isotopes. After conducting its own review, the South Korean government concluded that the water discharge meets international standards and respects the IAEA's assessment.
The discharge has raised concerns among local fishing communities and international stakeholders due to fears of reputational damage to the seafood industry. In response to these circumstances and the uncertainty of long-term ecological effects, "CCCat Life Co., Ltd." has decided to stop importing Japanese marine products one week after the discharge, on August 31, 2023. Below is the official press release:
CCCat Life Limited Company announces that in light of the Japanese government's commencement of treated radioactive water discharge from the Fukushima Daiichi Nuclear Power Plant into the Pacific Ocean since August 24, 2023, the company will take proactive measures to protect consumers and their pets' welfare. As such, we will make significant adjustments to some of our products.
Starting August 31, 2023, CCCat Life Limited Company will cease the production of the following products that use ingredients sourced from Japan:
CCCAT Freeze-dried Anchovy Bucket
CCCAT Freeze-dried Capelin Bucket
At the same time, we will adjust the source of ingredients for the following products:
CCCAT Anchovy Freeze-dried Powder
CCCAT Anchovy Chicken Freeze-dried Powder
The anchovy ingredients in the above products will be switched from Japan to marine products from Penghu, Taiwan, to continue to guarantee the quality and safety of our products.
"CCCat Life Limited Company" promises to continue to uphold the principle of 100% natural and additive-free, to offer the highest quality food choices for your pets. We are fully aware of the importance of this decision for our company, consumers, and our beloved pet customers, and will continue to closely monitor the progress of this matter to ensure that our products meet the highest standards.
For any questions or more information, please contact the customer service team of "CCCat Life Limited Company."
CCCAT Pet Original